Kenya - Online Payment Options
deposit online using your mobile or preferred payment methods in Kenya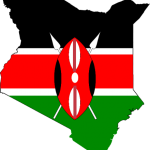 Kenya has one of the fastest developing mobile and internet markets, which has made this African nation a desirable target for a number of online and mobile payment processors. Thus, today, online casino players in Kenya have a variety of payment options available.
Many are accessible via a personal mobile phone or e-bank account but there is much more available now a days. This is including, but not limited, to the following choices:
PesaPal – PesaPal is a mobile payments provider that allows you to send and receive money online and via mobile phones. The payment service also comes with an Escrow feature that offers a buyer payment protection, just like PayPal, and the company has even partnered up with most credit card and mobile providers in Kenya to offer more banking convenience.
Eco Bank – This is a Pan-African bank with branches almost everywhere across the African continent, including Kenya. The bank provides a full range of services, including cards, mobile banking, online banking and mobile money transfers, and offers a number of different account types.
M-Pesa – Vodafone's payment processor that was initially launched in Kenya and Tanzania before it branched out to India, Afghanistan, and a number of other countries as well. Basically a digital wallet, M- Pesa allows you to send money from and to your bank cards and use the wallet to make transactions, pay bills, or deposit into your online casino account. They've also partnered up with KCB bank and offer an M-Pesa KCB bank account.
Airtel Money – Airtel Money is a mobile payment solution that allows users to send money via their mobile phones to other phone users or their personal bank accounts. Airtel Money accounts can be linked with your Kenyan bank account and can be also used to pay bills, buy services and products, as well as check your bank account balance.
Other Banks – Apart from EcoBank, you can also use other banking options in Kenya, the most popular being Diamond Trust Bank (DTB), KCB Bank, Equity Bank, and Barclays. Each of these banking options offers online banking services that cover a wide range of needs, including online casino transactions.
Depositing funds to your casino account in Kenya



The above mentioned payment options are generally used and not specific geared towards online casinos. If you want to fund you casino account in Kenya you best opt for Credit Cards or E-wallets like Skrill and Neteller. The use of pre-paid cards is growing rapidly and loads of casinos on internet accept those too.
Today paying online via e-Banking, cards or even with your mobile is safe and quick. Usually the funds appear on your account within minutes. If you need to wait a bit longer do not worry as sometimes processing might take up to 30 minutes. If your funds have not landed in your player account after 30 minutes it is wise to contact the casino help desk.
Depositing money in your casino is easy and fast, read all about it.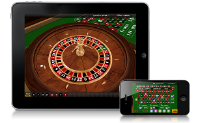 Play Roulette everywhere
No need to switch accounts
Play on all Android and iOS devices
Chrome, Safari, FF compatible
FREE software available