Gambling and casinos in Tanzania
Tanzanian players read all about land-based casinos and online casinos
Casinos and Gambling online in Tanzania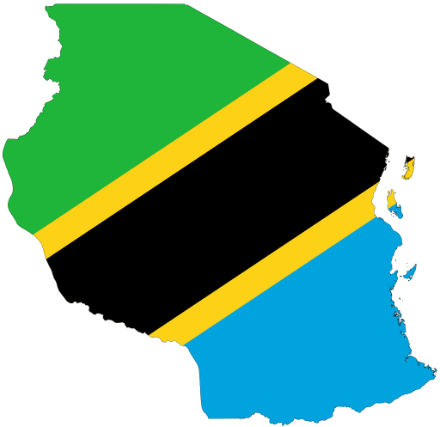 Tanzania is a country that's located in Africa and has a population of over 50 million people. Swahili and English are both considered to be the official languages of Tanzania. The local currency in this country is the Shilling. Gambling is legal in Tanzania and there are a good selection of places people can go to in order to take care of their gambling desires.
Hotel Resorts and landbased brick & mortar casinos provide all the games one like to play when luck is in the air and you want to win some money with gambling.
About Gambling in Tanzania
There are nearly a dozen gambling facilities spread over three cities. Dar es Salaam is recognized as the largest city as far as gambling is concerned and it plays home to 7 gambling establishments on its own. The country's biggest casino is also located here, which should come as little surprise to anyone.
Some of the casinos that residents of Tanzania, and those who are visiting the area, can go to include Safari Casino, Le Grande Casino, New Africa Hotel & Casino, Kings Casino, Kilimanjaro Casino and the Sea Cliff Casino.

Online Gambling in Tanzania
Tanzania has earned a reputation for itself in Africa. It is thought of as a pioneer in the gambling industry. All the appropriate steps have been taken to establish a legal body, board, laws and procedures to ensure that the gambling industry runs smoothly and everything is kept in good legal order. Due to the country's already liberal outlook on gambling, they go on to follow through with online gambling laws that are equally as accepting. In fact, Tanzania is one of the very few countries located in Africa that permit online gambling.
First online gambling site in Tanzania
The very first online gambling site to be granted with an official license in Tanzania was iplay8casino.com and it went in to operation in the year 2013. Unfortunately it does not provide casino games in Swahili.
More online gambling sites made their way into the market place shortly thereafter. Iplay8casino.com is an online casino that has an impressive look and offers an even more impressive online casino gaming experience. It excels at offering players fantastic slots, and follows through with offering them access to many other types of popular games. The online casino has hundreds of casino games that include some fantastic live dealer games and progressive jackpot games. It also has a sportsbetting section.
As great as the first online casino may be, it's always nice for gamblers to have all the selection they desire and nowadays this is exactly what they have. The fact that online gambling is legal in Tanzania means its residents can choose from all the online casinos and sportsbooks that accept players located in the region, even if the sites themselves are located outside of the region.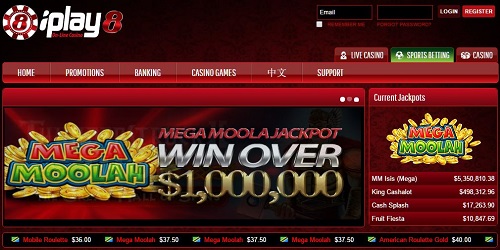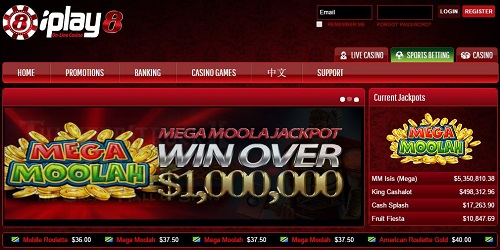 Tanzania National Lottery
Those who aren't interested in visiting the casinos may still enjoy some lighthearted gambling that comes in the form of public lotteries. The Tanzania National Lottery offers a variety of great products that offer those who play them the chance to win some very large cash prizes. One of the most popular lottery games is one called, "The Big Sweep". The Tanzania lottery became the very first lottery in Africa to offer smart phone lottery capabilities.
Sometimes, a temporary lottery or national raffle will be held in order to quickly earn funds needed for a special project. For example, there was a major lottery held in 2006 to help come up with the funds needed to complete construction on a special library. Along with the lottery, raffles were also put together that gave people the chance to win large prizes like vehicles, bicycles and even farming equipment.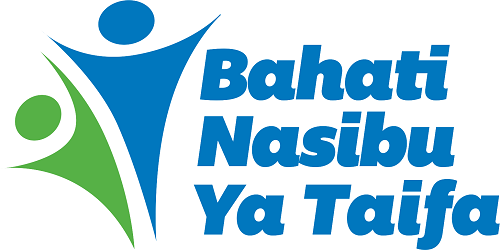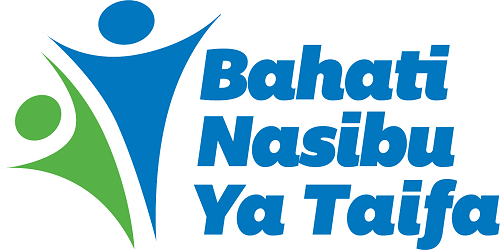 Conclusion about gambling in Tanzania
Those who live in Tanzania are lucky enough to be able to go to one of the many exciting land based casinos when they want and this in itself is a real convenience. However, anytime they don't want to go to the casinos, they are also privileged in that they can also log right on to one of the many Tanzania friendly online gambling sites and enjoy all the online gambling they want.
There are dedicated payment solution for the Tanzanian people. Internet can be found in a lot of places and widely available mobile spots combined with WiFi support gambling on mobile devices too.
Over 400 online betting opportunities
There is a very long list of online gambling sites that are more than happy to have Tanzanian residents register for an account and become active players. In fact, there are at least 450 online sports betting sites willing to accept Tanzanian players with many of them being some of the biggest and most respected names in the industry. There are also many more hundreds of casinos waiting to offer them the chance to enjoy slots, video poker games, table games, card games and other fun specialty games.
The fact that online gambling is legal in the region also makes it a lot easier for players in Tanzania to find secure and convenient online casino payment methods they can make for their deposits and withdrawals. Some of the most popular payment methods Tanzania players can use at many of the online casinos include Tigo Pesa, PayPal, NETeller, DTB, Visa, MasterCard and Direct Pay.

Everybody needs some luck to pass the day, nothing happens without it. Especially playing online casino games in Tanzania. Well how lucky can you be when you choose Mega Casino … sounds great not?! sometimes you hear people say; "oh what is in a name", well you do not have to guess many times with this one. This is pure MEGA luck!
With a name like this we have to assume Lady Luck herself is the owner of this casino. Knowing here she is willing to share part of her fortune with you. So try your Mega luck now!
one click play instant casino (all games!)
a true unique selection of casino games
hard to find table games available
customer friendly support and generous promotion team.
Your account is free. Get up to $300 bonus + 10 Free Spins!


Royal Panda was on the first online casinos to cater for Tanzanian players. With dedicated payment options that are widely available in Tanzania this casino caters for people from all regions. Tons of great casino games are waiting for you to be downloaded or play instantly in your browser. Their portfolio for mobile games is impressive so you can even enjoy their game "on the go".
best for live table games and African themed slots
fast pay-outs (and wide array of deposit options)
excellent support service also via phone
great promotions served weekly
Your account is free. Get up to $100 bonus and 10 Free Spins!


Who does not want to experience living the life of a Diamond at least once in their life?! Well today might be your change. Black Diamond casino is accessible form Tanzania, needless to say that they accept players from here. Catering for Tanzanian players does not stop with providing African themed games but also provide the right deposit options. At Black Diamond you can pay with local methods used in your country.
The software is available in two versions. A direct play (HTML5) plug and as downloadable package. Both are 100% safe and easy to install.
top slot titles: Beo Wulf, Hot Safari, 888Gold, Birds etc.
world famous Live Casino
professional support ready to serve 24/7
daily promotional offers van be expected
Your account is free. Get up to $250 bonus on your 1st deposit!

Luck in Tanzania
Feeling Lucky is a life style. Tanzanian culture is famous for its drums. Besides passing on music and messages they are considered to bring luck. The even better news is that some of their online slots themes are based on drums. Ever heard of the famous slots Jungle Drums or Dancing Drums?! They might bring you fortune without having to marry Lady Fortune. Today is your day,.. GET THE LUCK!
Gambling Law in Tanzania
Like many countries Tanzania had an old law that regulated gambling, the Pools and Lotteries Act 1967. together with the National Lotteries Act, 1974. After the economic upraise in Tanzania in the 80's gambling became more popular. In 1992 the enactment of the National Investments Promotions and Protection Act of 1992 was introduced. Consequently resulting in investments in casino and gaming hotel resorts became legal.
Further growth in the gaming industry in Tanzania required a regulatory body that regulated, guided and controlled both offline and online gambling activities. Hence the Gaming Board was installed in July 2003.
Gaming Board of Tanzania
Vision Statement of the Gaming Board of Tanzania
"To become a world class gaming regulator that contributes meaningfully to social and economic development of Tanzania."
Mission Statement
"To properly regulate the gaming industry in Tanzania to ensure integrity, maximization of long term social-economic benefits and protection of the gaming public from gaming hazards by enforcing a world class gaming legislation and adapting best practices."
Gaming Board of Tanzania believes on the following guiding principles values:
Integrity
Professionalism
Accountability
Efficiency and effectiveness
Team work
Excellent customer service
Transparency and respectfulness
Courage to change
Gaming Board of Tanzania
All correspondence to Director General
Physical Address:
3rd Floor, Harbour View Towers, Samora Avenue
Postal Address:
PO Box 1717, Dar es Salaam, TANZANIA
Toll Free: 0800 110 051
General Line: +255 22 2124703/4
Fax: +255 22 2124705
Website: www.gamingboard.go.tz
Landbased casinos in Tanzania
Safari Casino – Fire Rd, Arusha
Le Grande Casino – Samora Ave, Dar es Salaam
New Africa Hotel & Casino – Dar es Salaam 9314
Kings Casino – Mwanza
Kilimanjaro Casino – Kivukoni Street, Dar es Salaam
Sea Cliff Casino – Toure Dr, Dar es Salaam