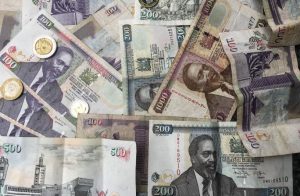 Kenya just got another millionaire – a local club owner from Laikipia who scored a 2 million prize. But unlike most people, this lucky Kenya jackpot winner didn't get a big prize by spending on lottery. No, he got to be a millionaire by working his talents for sports betting. To learn more details about his hard-earned win, check out the full story below.
10 Games Guessed Right for a Big Payout
The latest Kenyan millionaire is Francis Wambugu Ndegwa, who is a businessman from Laikipia and a father of three. He won the jackpot by predicting 10 games correctly at local bookmaker CityBet. After all games came through, CityBet paid him its first-ever midweek jackpot of 2 million Kenyan shillings (KSH).
According to CityBet, Wambugu isn't a haphazard bettor but a punter that uses analytics to predict the outcomes.  Since March, when he first used the bookmaker, Wambugu has reportedly been winning 2-3,000 KSH per match. He was also particularly fond of live betting.
However, his luckiest win didn't come on a paid bet. Namely, after spending 100 KSH on two separate bets, he used a free bet promo to place a third bet. It was this free bet that won him the jackpot.
After winning the prize, Wambugu revealed to have modest plans for the money. He has one child in high school and two in elementary school as well as an mtumba retail business.  Reportedly, his plans are to spend the money on his children's education and further developing the business.
Not the Biggest Kenya Jackpot Winner
While Wambugu's win is notable, it isn't the most impressive win achieved by a gambler in Kenya. Only two months ago, in February this year, another Kenyan won a prize that was over 10 times higher.
Making a 17-match bet at SportPesa, the lucky Kenyan won KSH 230 million – a record prize in the country. There was much speculation about the identity of the winner then, before it was revealed to be Gordon Ogada. According to news sources, the man was allegedly an orphan  and a passionate bettor who won regularly before scoring the big prize.